Cable Repair Products
Cable Repair Sleeves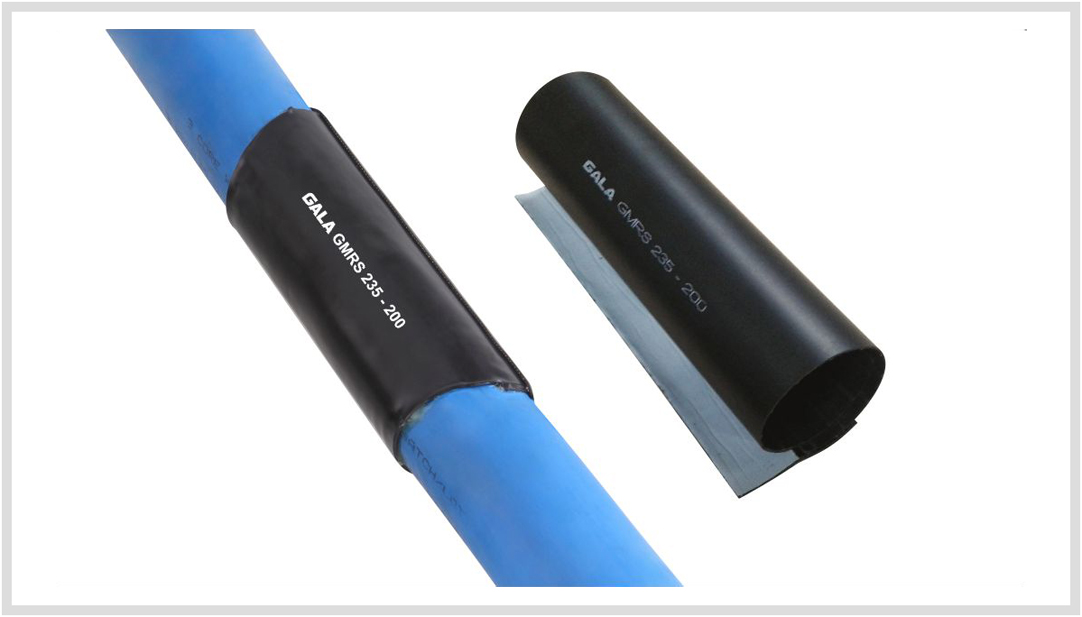 Heat Shrink Cable Repair Sleeves is manufactured from High Quality Cross-linked polyolefin material. Heat Shrink Cable Repairing Sleeve is an adhesive lined, wraparound heat shrink that can be easily applied without the need for disconnection. It provides superior environmental sealing, rugged mechanical protection and high performance electrical insulation.
Features & Benefits:
Provides permanent waterproof barrier & environmental seal.
Shrink ratio 3:1.
Chemical, copper corrosion and fungus resistance.
Shut down of system not required for repair.
Hotmelt adhesive provides complete environmental sealing and insulation according to IP 68 (Ingress Protection).
High resistance to UV rays, chemicals, corrosion, fungus, etc.
Significant protection advantages over insulating tape.
Reduces total labour and installation cost.
Stocking only a few sizes will fit most repair needs.
Sleeve can be cut to size in field to suit application.
Custom dimensions available on request.
Can also be offered in optional Medium (GMRS) and Heavy (GHRS) wall versions.
Selection Chart
Gala Code
Cable OD
Length
Overlap Length
GMRS-64
5 - 10
100/200/300
≥25
GMRS-90
8 - 16
100/200/300
≥25
GMRS-132
12 - 28
100/200/300
≥25
GMRS-235
24 - 55
100/200/300
≥25
GMRS-361
40 - 85
100/200/300
≥25
GMRS-502
55 - 122
300/400
≥25
Applications:
Repair of damaged cable jackets.
Retrofit protection of connections.
Connectorized cable repair.
Used in confined spaces underground and ideal for protections of defrayed cable / connectors.
Cable / conduit transitions.
Cable / wire / rope bundles.
Used in communication, Electrical, Utility, Industrial, Shipboard, Offshore, Marine, Wire and Cable industries.
TECHNICAL SPECIFICATION
Properties
Value
Standard
Tensile Strength
ASTM-D-638
12 N/mm2 (Min.)
Elongation
ASTM-D-638
300% (Min.)
Water Absorption
ASTM-D-570
0.15 (Max)
Low Temp. Flexibility
ASTM-D-2671
-55° C
Specific Gravity
ASTM-D-792
1.4
Longitudinal Change
ASTM-D-638
-10%(Max)
Flammability
ASTM-D-2671
Pass
Operating Temp.
IEC216
-55° C to +125° C (Outer Wall)
Heat Shock
No dripping, cracking or flowing
@ 250 C 4 hrs
(Outer Wall)
Fungus Resistance
MIL-1-7444
Inert
Copper Corrosion
ASTM-D-2671 B
Good
Copper Corrosion
ASTM-D-2671 B
Good
Dielectric Strength
ASTM-D-2671
>15kV / mm
Dielectric Constant
ASTM-D-150
3.0(Max.)
Volume Resistance
ASTM-D-257
10 Ohm / cm (Min)