Pipeline / Corrosion Protection Products
Pre-Insulated Pipe Sealing Cap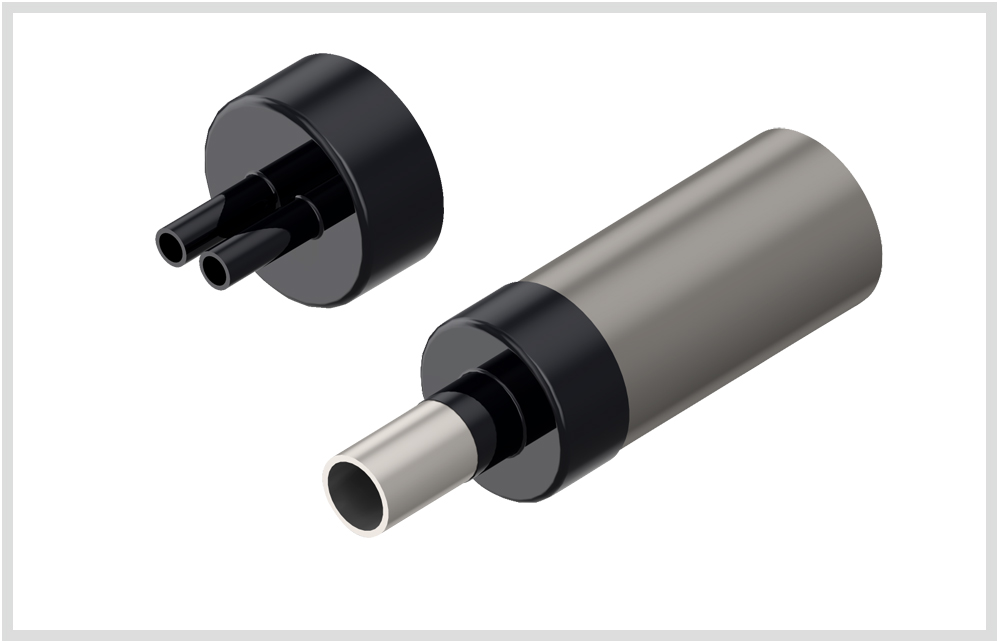 Pre-insulated Pipe Sealing Cap is Heat Shrink Cap with Hot Melt Adhesive, used to seal and to protect the joints of pipelines and other substrates . The caps are manufactured from high quality Cross-linked Polyolefin material.
-:PRE-INSULATED PIPE SEALING CAP BENIFITS:-
Excellent insulation end seals and provide maximum moisture protection.
Provides watertight seal and prevents water access to the exposed insulation at the weld joint area.
Provides corrosion protection to pipeline joints and other substrates.
?Hot melt adhesive lining provides 100% environmental sealing against weathering, moisture, contamination and adverse environmental conditions according to IP 68.
Can be factory installed, once installed the Cap protects the pre-insulated pipe during transportation and storage
Reduces repairing cost.
Resistance to UV rays & Ozone.
Easy to install.
SELECTION CHART
All dimensions are in mm
Code
Ds
Df
ds
df
L
l
Tb
Tc
Adhesive L
Min.
Max.
Min.
Mix.
Min.
Min.
±10%
±10%
Min.
GPPC2 1565
110
65
45
15
100
40
2.2
2.0
30
GPPC2 1565A
156
65
50
15
100
40
2.2
2.0
30
GPPC2 2075
170
75
35
20
145
45
3.1
2.9
30
GPPC2 24135
235
135
60
24
200
60
2.8
2.5
30
GPPC2 55175
250
175
85
55
160
55
3.5
3.5
30
D,d : Internal Diameter; s : as supplied; f; after free recovery; Tb, Tc: Thickness
TECHNICAL SPECIFICATION
PROPERTIES
VALUE
STANDARD
Tensile Strength
18 N/mm (Mpa) (min.)
ASTM D638
Ultimate Elongation
350 % (min.)
ASTM D638
Water absorption
0.1 % (max.)
ASTM D570
Adhesive Peel Strength
100 N/25mm (min.)
ASTM D2671
Accelerated ageing
(120 C for 500 hrs)
ASTM D2671
Tensile Strength
11 N/mm2 (Mpa) (min.)
ASTM D638
Ultimate Elongation
300 % (min.)
ASTM D638
Heat Shock (250 C for 30 min.)
No cracking or flowing
ESI 09-11
Continuous Temperature Limit
-40 to +100°C
IEC 216
Dielectric Strength
12 KV/mm.(min)
ASTM D149
Volume Resistivity
1 x 1014Ohm.cm (min)
ASTM D257