Heat Shrinkable Tubes/Heat Shrink Sleeves
Advantages Heat shrink tubing
In terms of installation, the tubing should fit snugly around the cables you're protecting, so selecting the right tubing size is critical. Sizes are denoted as a ratio of expanded size, so a 3:1 ratio means the tubing shrinks to 1/3 of its original diameter. A 2:1 ratio means the tubing shrinks to half the size of its original diameter. Heat shrink tubing comes in many different ratios. Always select tubing that will shrink to a slightly smaller size than the cable you are applying it to.
Provided in the expanded state, Gala Heat Shrinkable Tubing "shrink wraps" intricate and irregular shapes with a simple application of heat. The result is a protective covering that greatly extends life, increases reliability and improves performance of components and parts used in thousands of applications.
Uses of Heat Shrink Tubing :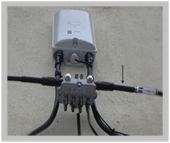 1. Protective Sealant :
Heat shrink tubing is often used to seal water and dust out of cables and cable splices. It is ideal for protecting home theater and personal computing connections from moisture.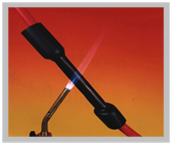 2. Insulation From Heat and Chemicals : Extreme heat and exposure to chemicals can damage cables. Flame retardant heat shrink tubing can be used to insulate the wires of a car or boat's electrical system.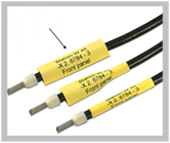 3. Easy Identification : Cables tend to get tangled, which makes their routing hard to identify. Because heat shrink tubing comes in a variety of colors its ideal for color coding messy groups of network cables. Using heat shrink tubing for labeling is a smart alternative to labeling with adhesive tape due to the protective nature of the tubing itself.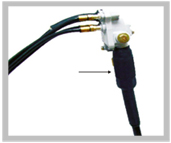 4. Strain Relief :
Cables from your personal computer or home theater are often strained due to insufficient length or tight quarters. Fitting these cables with heat shrink tubing can relieve that strain, prolonging their life span in the process.
5. Tool Grips :
Heat shrink tubing can be shrunk to fit your tool handles, providing new grips where old ones have frayed or fallen off entirely. For a longer-lasting grip, use adhesive-lined heat shrink tubing.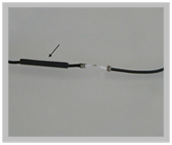 6. Soldering :
Instead of soldering, heat shrink tubing lined with conductive polymer film can be used to join two wire splices. The inner coating of polymer film creates an electrical connection, allowing you to join two wires and protect them simultaneously.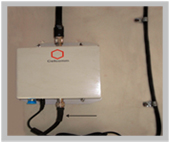 7. Professional Appearance : Heat shrink tubing lends a professional quality to any custom computer case or custom automobile. Heat shrink tubing is a highly-adaptable tool that can be used in a wide variety of circumstances. From labeling to protection to strain relief, it's an essential tool to have at your disposal.