Heat Shrink Sleeve for Post Tensioning Duct Joint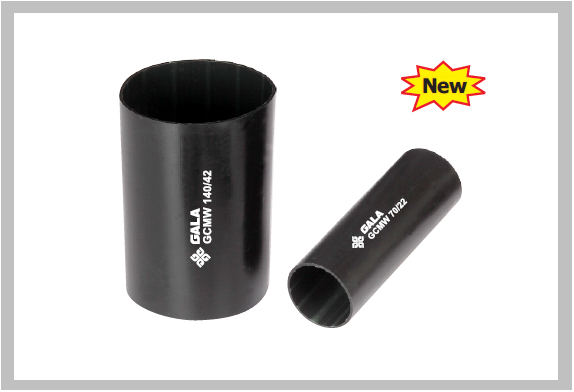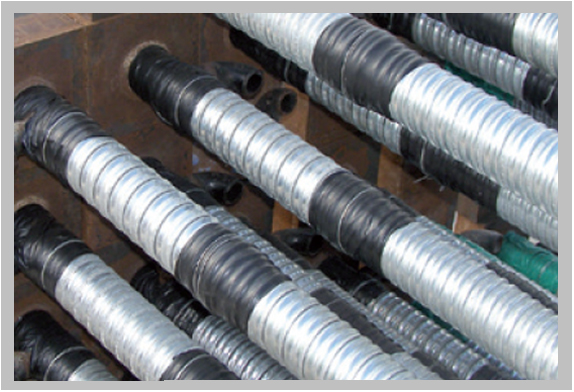 Heat Shrink Coupler is a Tubing used for jointing the posttensioning ducts to ensure leak tightness of connections between two consecutive portion of duct.
These tubes are manufactured from high quality Cross-linked Polyolefin material. Hot melt adhesive lining provides 100% sealing according to IP 68 (Ingress Protection). Heat Shrink Couplers ensure a tight seal around the pre-stressing duct connections.
FEATURES & BENEFITS :-
Easy & Quick Installation. No special skill required.
High resistance to Impact & Abrasion.
Suitable for Wet and Dry underground conditions.
Joint in-line with pipe.
Superior elastomeric characteristics allows better conformance over irregular contours.
High Shrink ratio (3:1) helps to reduce the stock requirements with few sizes covering greater pipe application range.
Resistant to Heat, UV rays, Vibration, Sand-blasting & Harsh Industrial conditions.
Customized dimensions, length & colour available.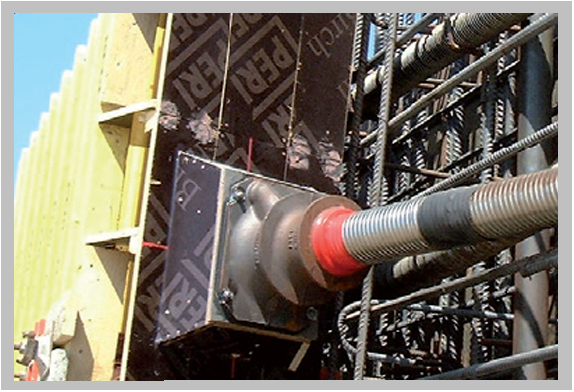 Technical Specification
PROPERTIES
VALUE
STANDARD
Tensile Strength
20 Mpa (N/mm 2) (min.)
ASTM D638
Ultimate Elongation
350 % (min)
ASTM D638
Longitudinal Change
-10% (max.)
ASTM D2671
Hardness
45 ±10 Shore D
ASTM D2240
Water absorption
0.5 % (max.)
ASTM D570
Accelerated ageing
(1200C for 500 hrs)
ASTM D2671
Tensile Strength
14 Mpa (N/mm2 ) (min.)
ASTM D638
Ultimate Elongation
300 % (min.)
ASTM D638
Low Temperature Flexibility
(-40 C for 4 hrs.)
No Cracking

ASTM D2671

Heat Shock
(250 C for 30 min.)
No cracking or flowing

ESI 09-11

Shrink Temperature
1250C
IEC 216
Continuous Temperature Limit
-40 to +1100C
IEC 216
Dielectric Strength
12 KV/mm.(min)
ASTM D149
Volume Resistivity
1 x 1014 Ohm.cm (min)
ASTM D257
Dielectric constant
5 (max.)
ASTM D150
Selection Chart
Code

D min
(mm)
d max
(mm)
T±10%
(mm)
Length/Pc.
(mm)
GCMW 105/30
105
30
3.0
300
GCMW 115/34
115
34
3.2
300
GCMW 130/36
130
36
3.2
300
GCMW 140/42
140
42
3.2
300
GCMW 160/50
160
50
3.3
300
GCMW 180/55
180
55
3.3
300
GCMW 200/60
200
60
3.5
300
GCMW 250/70
250
70
3.5
300
GCMW 320/90
320
90
3.5
300
GCMW 375/110
375
110
3.5
300
GCMW 425/125
425
125
3.5
300
GCMW 550/157
550
157
3.5
300
GCMW 680/200
680
200
3.5
300
GCMW 760/215
760
215
3.5
300
GCMW 863/250
863
250
3.5
300