Giving back to our communities
From the beginning, it's been one of our core values. We take seriously the responsibilities that come with being a leader and look to leverage our size, scope and resources to help make the world a better place. For Gala giving back comes in many shapes and sizes. It can be a donation to a charitable institution or a sponsorship for any charitable event Whatever the shape it takes, the intent remains the same - to make a positive difference in the lives of our customers and the communities where we operate.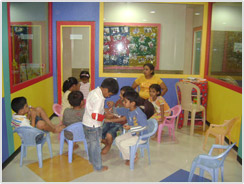 EDU-PARK:-
Educating the little ones with difference.
We,at Gala Group understand the importance of educating & developing the little ones.
Even Child has inherent capacity to learn. Therefore, we create environment where child can learn essentials of life in a complete play learn method. our scientific approach makes learning impactful.
We give early advantage to the children towards making him successfully & a great human being.
You can visit our website http://www.hemalisedupark.com for more information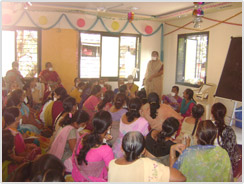 Mangal Jyot Hall:-
In pursuit of support to religious & cultural activates
In our humble attempt to serve society, Gala Group Provides Event Hall Of 1200 sq ft. area near our Heads office at Malad. This Provision is made free of charges for our society to hold cultural & religious programmes.