Switchgear Insulation Products
Bus Bar Insulating Shrouds - BUSBOOT
Savings in Switchgear Component Cost > Investment in Busboot
Bus boot is flexible electrical insulating boot / shroud for busbar and switchgear connections upto 36KV. These pliable boots can be installed, removed or replaced in few minutes. Made from specially formulated Polyvinyl Chloride (PVC) material to provide excellent electrical insulation and to withstand higher operating temperature continuously.
Busboot provides reduction in air clearance, which helps designing compact panels; thereby reduces the material costs by. saving in busbar lenghs, sheet metal components, etc.
It is also call as busbar connection shroud / busbar joint cover, protection shroud(boot) etc.
Standards :
UL Certified (File No. E335936)
Tested to ANSI C 37.20.2 Standards for medium voltage switchgear application upto 36KV.
-: FEATURES & BENIFITS :-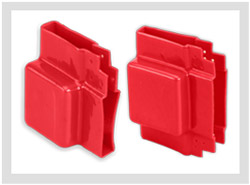 The most cost effective way to insulate connections in Switchgears.
High Dielectric Strength.
Suitable for insulating busbar joint works applications (tees, elbows, etc.)
Easy to Install or Remove as often as required.
Complete with fastners.
Highly resistant to UV rays and ozone. Good for outdoor or indoor applications.
New design moulds can be developed in a week.
Provides significant reduction in air clearances.
Excellent electrical & thermal properties.
Customised design possible for any shapes or connections.
Low tooling cost...a fraction of injection molding.
No internal stress molded into parts.
Large parts can be made without significant tooling investment.
Technical Qualification Report : QR 1019
Technical Drawing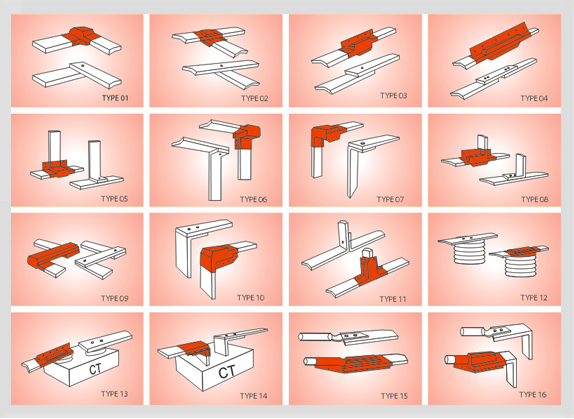 TECHNICAL SPECIFICATION
TEST DESCRIPTION
RECORDED VALUE
TEST METHOD
Dielectric Strength
16 KV/mm. (min.)
ASTM D149
Tensile Strength
12 N/mm2 (min.)
ASTM D638
Elongation
350% (min.)
ASTM D638
Density
1.23 gm/cm3
ASTM D792
Hardness
65 ± 5 shore A
ASTM D2240
Continuous Operating Temp.
-20OC to 115OC
IEC 216
Flammability
Pass
UL 94-V0